Got Debt?! The Truth About Paying for Medical School- Since We Can't All Go to School for Free



I started working on this blog months ago, when I found out NYU School of Medicine, my alma mater, would be providing free tuition. I should have been excited for their future and current students.
But I couldn't help but flash back to waiting in line at the food stamp office, doing a work study job during medical school to help pay for my expenses and begging my dad for the money he won from the lottery to pay for my Step 1 exam. See unlike my classmates, I was actually poor. I am the first in my family to attend medical school, and even the first in my family to attend college. I was so happy to get into medical school that I didn't even think about how I was going to pay for it!
The reality was, the cost of me attending medical school was more than both of my parents income combined and it was only through generous scholarships that I was able to afford to attend medical school. And despite that financial aid I still struggled. 
But the struggle has taught me many lessons about funding medical school that I want to share, especially if you are not lucky enough to be a student at NYU. This blog post is jammed pack with information (which is why it took me so long to finish it) and it has a little something for everyone! It is by no means not meant to be all inclusive and you should use the information provided to do some research on your own.
Lesson 1: Cut Your Costs in College
So much of minimizing debt has to do with not accumulating debt to begin with. Back when I was in college, I spent so much of my money on clothes, shoes, and unnecessary stuff that I didn't even need. Now I'm looking back wishing I had that money! I coulda saved some money, opened up a high yield savings account or made some investments. Don't be like me, save your money. 
Despite my lavish spending in college, I graduated college with NO DEBT!
How did I do it? I received very generous scholarships from my college not only because of my financial need but also because of my involvement in community service and advocacy.
I also applied for EVERY scholarship I could find when I was in high school and college. I spoke with my high school guidance counselor and searched online websites like Fast Web and Scholarships.com. I wrote one scholarship essay and tweaked it for each scholarship. Key information to include in your scholarship essay includes what your goals and future plans are and how getting that scholarship will help you to accomplish them. Finding scholarship dollars is much easier for college than medical school, so maximizing the funding you get in college is key.
Whatever isn't covered with scholarship dollars or government grants may need to be covered by loans. All loans are not created equal so you should only take out only what you need and be sure to maximize your subsidized loans (loans that do NOT accumulate interest while you are in school) and minimize unsubsidized loans. Meeting with a financial aid counselor is great way to figure out what you are eligible for and how to optimize your financial aid package. 
In summary minimize your loans, find scholarships, invest and save your money.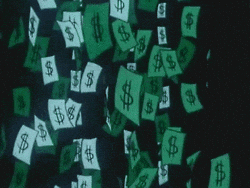 Lesson 2: Find Out What You Are Eligible For and Take Advantage 
So you took all your prerequisites and you are finally ready to take the MCAT and apply for medical school. Then you realize, the MCAT costs $300 and MCAT prep materials and courses cost even more!
And after shelling out all that money for the MCAT, you still have to pay for medical school applications. But what most pre-meds don't know is they may be eligible for the Fee Assistance Program. 
The fee assistance program not only provides free MCAT prep materials but also covers part of the MCAT registration fee. Plus they cover up to 16 medical school applications! Signing up for the fee assistance program could save applicants over a thousand dollars that can be used for a new suit or medical school interview travels. 
Source: https://students-residents.aamc.org/applying-medical-school/applying-medical-school-process/fee-assistance-program/
Lesson 3: Know the Real Cost of Medical School
Finally! The moment you've been working for. You finally get into medical school and you are jumping with joy. So much joy that you don't even care how much your cost of attendance is. But the numbers show that you should!
According to the Association o