Got Debt?! The Truth About Paying for Medical School- Since We Can't All Go to School for Free
I started working on this blog months ago, when I found out NYU School of Medicine, my alma mater, would be providing free tuition. I should have been excited for their future and current students.
But I couldn't help but flash back to waiting in line at the food stamp office, doing a work study job during medical school to help pay for my expenses and begging my dad for the money he won from the lottery to pay for my Step 1 exam. See unlike my classmates, I was actually poor. I am the first in my family to attend medical school, and even the first in my family to attend college. I was so happy to get into medical school that I didn't even think about how I was going to pay for it!
The reality was, the cost of me attending medical school was more than both of my parents income combined and it was only through generous scholarships that I was able to afford to attend medical school. And despite that financial aid I still struggled.
But the struggle has taught me many lessons about funding medical school that I want to share, especially if you are not lucky enough to be a student at NYU. This blog post is jammed pack with information (which is why it took me so long to finish it) and it has a little something for everyone! It is by no means not meant to be all inclusive and you should use the information provided to do some research on your own.
Lesson 1: Cut Your Costs in College
So much of minimizing debt has to do with not accumulating debt to begin with. Back when I was in college, I spent so much of my money on clothes, shoes, and unnecessary stuff that I didn't even need. Now I'm looking back wishing I had that money! I coulda saved some money, opened up a high yield savings account or made some investments. Don't be like me, save your money.
Despite my lavish spending in college, I graduated college with NO DEBT!
How did I do it? I received very generous scholarships from my college not only because of my financial need but also because of my involvement in community service and advocacy.
I also applied for EVERY scholarship I could find when I was in high school and college. I spoke with my high school guidance counselor and searched online websites like Fast Web and Scholarships.com. I wrote one scholarship essay and tweaked it for each scholarship. Key information to include in your scholarship essay includes what your goals and future plans are and how getting that scholarship will help you to accomplish them. Finding scholarship dollars is much easier for college than medical school, so maximizing the funding you get in college is key.
Whatever isn't covered with scholarship dollars or government grants may need to be covered by loans. All loans are not created equal so you should only take out only what you need and be sure to maximize your subsidized loans (loans that do NOT accumulate interest while you are in school) and minimize unsubsidized loans. Meeting with a financial aid counselor is great way to figure out what you are eligible for and how to optimize your financial aid package.
In summary minimize your loans, find scholarships, invest and save your money.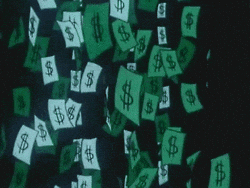 Lesson 2: Find Out What You Are Eligible For and Take Advantage
So you took all your prerequisites and you are finally ready to take the MCAT and apply for medical school. Then you realize, the MCAT costs $300 and MCAT prep materials and courses cost even more!
And after shelling out all that money for the MCAT, you still have to pay for medical school applications. But what most pre-meds don't know is they may be eligible for the Fee Assistance Program.
The fee assistance program not only provides free MCAT prep materials but also covers part of the MCAT registration fee. Plus they cover up to 16 medical school applications! Signing up for the fee assistance program could save applicants over a thousand dollars that can be used for a new suit or medical school interview travels.
Source: https://students-residents.aamc.org/applying-medical-school/applying-medical-school-process/fee-assistance-program/
Lesson 3: Know the Real Cost of Medical School
Finally! The moment you've been working for. You finally get into medical school and you are jumping with joy. So much joy that you don't even care how much your cost of attendance is. But the numbers show that you should!
According to the Association of American Medical Colleges, the cost of medical school continues to rise each year, and medical students are taking on more and more debt. In 2016, the median four year cost of attendance was $249,000 and only continues to rise. And for students enrolled at private institutions, the cost can be even higher by thousands of dollars. For all that money, imagine all the things you could buy!?
So where do all those expense come from? Common expenses for medical school include:
Tuition

Health Insurance

Disability Insurance

School fees (student activity fees, information technology, etc )

Books, supplies

Board exams

Equipment

Transportation

Living expenses (housing, food, personal expenses)
But there are also other expenses associated with becoming a doctor that aren't always covered such as:
MCAT prep

Medical school interviews and travel

Moving expenses (for medical school, residency, and fellowship)

Residency interviews and travel

Travel before residency (optional but highly recommended)

Living between medical school and residency

Loan payments

Board exams

Licensing
And let's not forget the lost income due to the time spent in school and not earning an income. Going to medical school is an investment, so its important you know where your money is going and why.
Lesson 4: Cut Costs in Medical School
The skills you learned about cutting cost in college are crucial during this time too and probably even more important. Minimize your loans, find scholarships, invest, and save your money.
Minimize Loans:
Take out only what you need, enough to live comfortably but not lavishly because that money does not belong to you. There are many different type of loans to help with paying for medical school, but not all are created equal.
Unfortunately, medical students are NOT eligible for subsidized loans and often unsubsidized loans may not be enough to cover the full cost of school (graduate students are only eligible for $20,500 per year and max out at $138,500).
Medical students can also apply for PLUS loans to cover the remainder of the cost of attendance but these loans need to be taken out by a parent. Many medical institutions will offer scholarships and private loans for students with need which may or may not have lower interest rates. Some students may prefer to take out personal loans or private loans from banks and use that money for interviews, travels, and other medical expenses. Whatever combination of loans you end up with, make sure to minimize the loans with high interest rates and maximize low interest rates loans.
Example Interest Rates (as of 2018):
Unsubsidized loans: current interest rate 6.6%
PLUS Loans: current interest rate 4.248%
Private Loans (Example Wells Fargo): current interest rate 5.29%- 10.18%
Scholarships:
Finding scholarships in medical school is much more difficult than college, but they do exist. I was lucky to receive a scholarships through the National Medical Fellowships program and the America Medical Association just to name a few.
For those who know they want to go into primary care, the National Health Service Corps (NHSC) offers several different options to help with the cost of medical training. Becoming a member of the NHSC requires a commitment of at least two years at an NHSC-approved site, located in a Health Professional Shortage Area (HPSA). There are options for everyone: a scholarship program for 1st year students, a loan repayment for 4th year students, and loan repayment program for practicing physicians.
There is also the Health Professions Scholarship Program (HPSP) for people interested in joining the military, and the Indian Health Service (IHS) for those interested in working with Native American populations.
And if you can't decide between all of these programs, there is always the Public Service Loan Forgiveness (PSLF). As long as you make payments on your loans and work for an eligible employer, you are eligible for this program.
Investing:
This is hard to do in medical school because you are surviving on loan money, but there are lots of people who successfully do this during their medical training. And the sooner you invest, the better- compound interest is on your side! Unfortunately, I didn't find out about investing until I was a resident and found a lot of my information on Nerd Wallet and White Coat Investor.
Budgeting:
Budgeting is crucial during medical school because you are not able to work or make extra money because of your educational responsibilities.
Each semester you receive a lump sum of money that needs to be allocated towards housing, food and other expenses. When that money deposits into your account, you feel like a baller, until the well runs dry. To avoid running out of money and having to take out more loans, treat your money like a pay check. Divide your money into monthly installments and pay yourself to ensure that you don't over spend.
When creating a budget, be specific! Budget for everything! Transportation, weekly outings, toilet paper, EVERYTHING! It all adds up and if you budget properly you can reduce your costs. And be sure to have some money saved in case of an emergency.
Fudget is a great app for budgeting right from your phone, and if you upgrade, you can even download Excel sheets.
Here a sample of my biweekly budget:
Lesson 5: Develop Healthy Financial Habits in Residency
This is me after I graduated medical school. Look how happy I was! Then I had my exit interview and realized how much money I owed and that happiness was stripped away. So I had to figure out the best way to pay off my loans during residency.
I signed up for the National Health Service Corps Student to Service program but wanted to make sure I minimized my loans as well. I chose to consolidate my loans which allows you to combine all your loans into one loan with one interest rate. I checked the Fed Loan Servicing Website for my options and reviewed all the different repayment options. Income based repayment worked best for me , because it kept my payments low while I'm still in residency.
For more information about types of repayment options you can also check out LendEdu.
After spending half your salary on rent and loans and spending all your time in the hospital, it can be tempting to splurge and "treat your self". But you need to continue to live frugally. Remember that budget from medical school? Well make a budget just like that and stick to it!
Now is also a good time to start paying down your credit cards and open up a retirement account like a Roth IRA account.
Lesson 6: Don't Be Afraid to Ask for Help
I spent so many days in the financial aid office taking with my financial aid counselor about my financial aid package and figuring out how to pay for school. If you are not sure about something, its always good to get help. This blog would not be complete without expert advice from one of my old financial aid counselors and this is what she said:
What should pre-medical students and college students be doing financially to prepare for medical school?
Save. Save. Save. I often advise students to use AAMC.org as a resource. AAMC has a plethora of fact-sheets that highlight fees, expenses, and fee waivers.
What do you think is one of the biggest mistakes medical students make regarding their finances?
Living above their educational budget and not saving for applying to residency.
What financial advice do you have for current medical students?
Save. Save. Save and spend smartly. Med school is hard; budget for downtime i.e., dinner out, weekend get-away; weddings. In my experience, students tend to be private and proud; therefore, they may not let others know they are in need of assistance. Develop a community of friends and family and let them help.
What should graduating medical students be doing to prepare for residency and paying off loans?
The best initial resource is to partner with their school's financial aid department. The FA Counselor can provide a personalize financial outlook; I met my students, provided a paycheck worksheet; we discussed wages deductions and living expenses, i.e., w-2 and rent. Attend Exit Counseling and financial literacy session offer at their school; generally, food is served; an immediate cost saving of $20 buck (smile).
Also, I highly recommend consulting with a Tax professional, who specialized in individual tax law. Graduating students should be a financially forward thinker. Yes, it takes a couple of years before their market salary become a reality; but if they get an understanding of tax and retirement planning early in their career; they will be intentional with about current monetary choices.
What are some financial resources you recommend for medical students?
I like SALT (saltmoney.org), an online budget/financial resource. AAMC vetted and student-friendly. Find a passionate CPA (Certified Public Accountant) versus a mass-production company. The right accountant will help you develop a lifelong tax strategy to create permanent tax savings.
Check in with your school's financial aid advisor on occasions.
Also check out this blog post by TheUnOrthoDoc (@dr.unorthodoc) for great Money and Budgeting Podcasts:
https://www.theunorthodoc.com/blog/2018/11/5/best-moneyfinance-podcasts-for-young-professionals
I hope this blog was helpful! Still have questions? Drop a comment or send me an email! Would love to hear your feedback or if you have other questions!!!
Important Links
https://studentaid.ed.gov/sa/types/loans
https://nmfonline.org
https://myfedloan.org/borrowers/repayment-plans/
https://www.aamc.org/download/482236/data/august2017anupdatedlookatattendancecostandmedicalstudentdebtatu.pdf
https://www.fastweb.com
https://www.scholarships.com
https://students-residents.aamc.org/applying-medical-school/applying-medical-school-process/fee-assistance-program/
https://www.ama-assn.org/content/apply-medical-school-scholarships
https://nhsc.hrsa.gov
https://www.goarmy.com/amedd/education/hpsp.html
https://www.ihs.gov
https://lendedu.com/blog/paye-vs-repaye/
https://studentaid.ed.gov/sa/repay-loans/forgiveness-cancellation/public-service
https://www.nerdwallet.com
https://www.whitecoatinvestor.com
https://www.nerdwallet.com/blog/investing/the-best-ira-account-providers/
#medicalschool #financialaid #residency #medicalstudent #tuition #budget